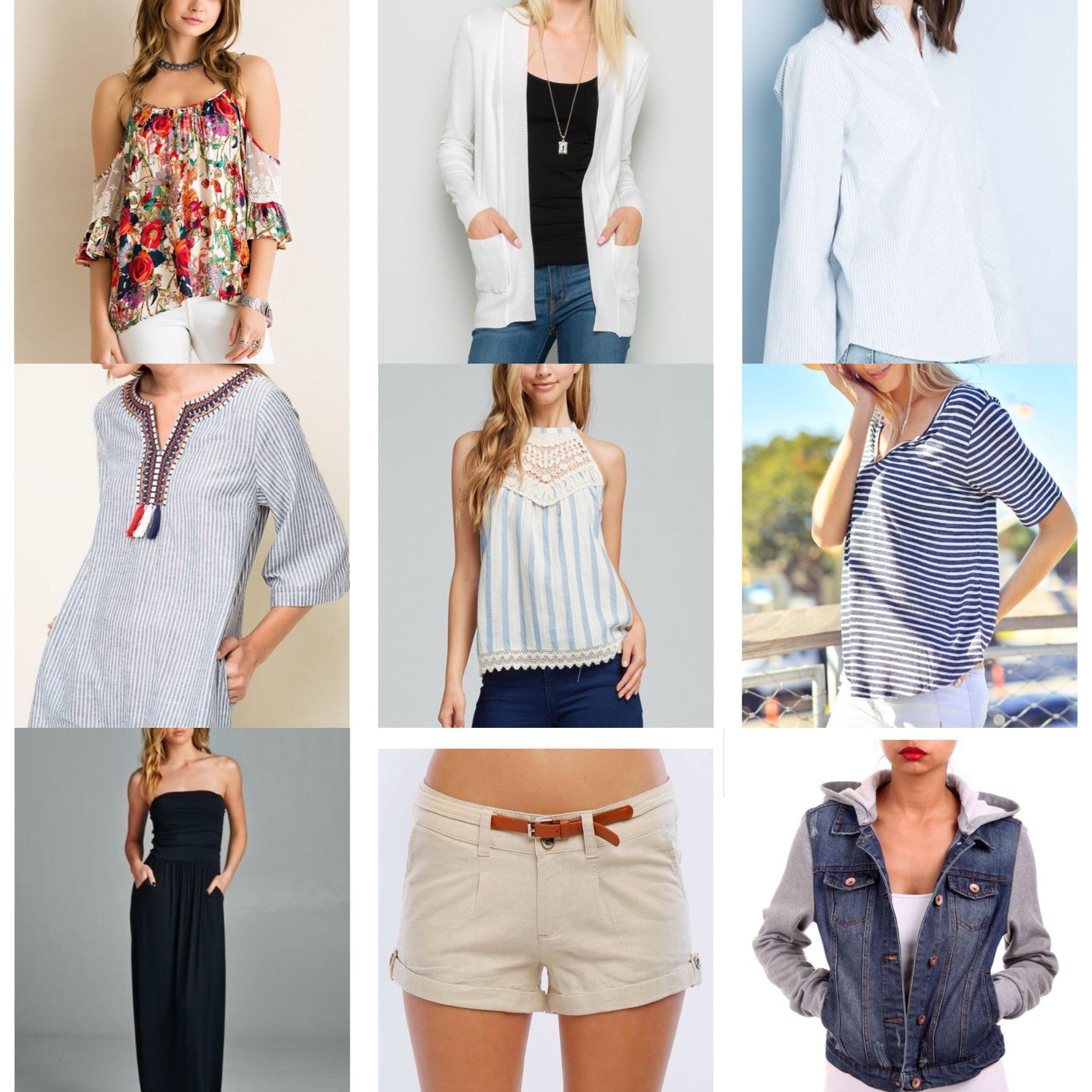 How To Pack Light On Your Next Summer Vacay...
If you're like most women we tend to pack our entire home when going on vacation. And then when you get to your destination, you wind up wearing your favorite tee and cover up and wonder why you lugged that heavy luggage all around with you for no reason.
You really only need a few essentials that coordinate with each other so you can mix and match outfits- which will ultimately help you stay trendy, have different looks and help keep your baggage light.
Keleigh's has got you covered and below is a sample of what to pack:
All of the tops can be worn with shorts or over a maxi dress which can double as a skirt. Also, You can switch up the dresses and tops by layering with a jacket or cardigan. You can get at least 10 different outfits from the items shown above. 
And lets not forget about accessories. Sunglasses, a hat and tote bag are a must for a summer holiday!
Hopefully this will inspire you to be more creative with your outfits and pack lighter! Happy shopping!