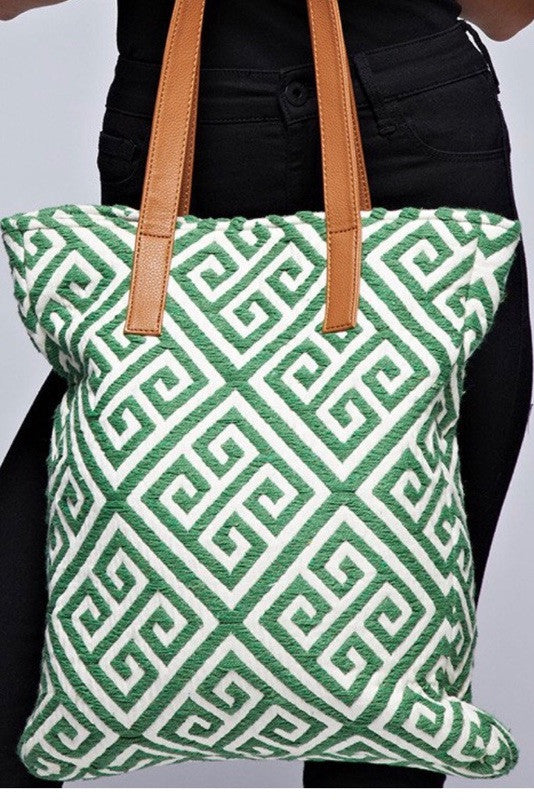 St. Patty's Day Inspiration
St. Patrick's Day is right around the corner ...so what will you be wearing on March 17th? Green is the theme every year for this fun, celebratory holiday but instead of your typical "Kiss Me I'm Irish T-shirts" it may be time to go for a more understated look of green that you can wear throughout the year. If you're looking for the right outfit or accessory to show off your Irish pride, Keleigh's Boutique has got you covered.
Check out just a few of our items that will make you green with envy...
Let's start with some tops:
This long sleeve green striped top is perfect for any St. Patty's Day festivities you might be attending. You can dress it down with jeans or dress it up with a skirt and statement necklace. Its lightweight and breathable which will help you stay cool if you're dancing the night away:
I love the fit of this t-shirt. It's extremely figure flattering and hits you in all the right places. The pop of green is the perfect addition to your St. Patrick's Day outfit:
Our holy moly top is so on trend. It has a cold shoulder and billows out to hide all that corned beef and cabbage you'll be eating. It's adorable with a pair of jeggings or leggings and nothing says St. Patrick's Day like a solid green top:
If green isn't your color or you don't want to over-do it, accessories are always a perfect addition to any wardrobe, especially during the holidays.
Here are some ways to accessorize your St. Patty's Day outfit:
This statement necklace and matching earrings are perfect for any outfit! Wear it with a blouse, tee or dress. It's also perfect for spring and summer. The ombre effect is gorgeous and makes this necklace unique and on trend:
Need a bag to carry all that Irish whiskey and soda bread? Look no further than this classic tote. It's spacious enough to fit everything you need but slim enough to be carried around comfortably:
Last but not least are these gorgeous chandelier earrings. They're the perfect accent to your St. Patty's Day outfit. I love how light they are so they won't feel uncomfortable if you're wearing them for long periods. They are also perfect for spring and summer so you can get multiple wears out of these classics:
You can shop all of these items in store or online at www.keleighsboutique.com. Stay safe and have a Happy St. Patrick's Day!!!